Sawadeeka!
We are back after spending the last few days in the land of smiles. Located just over an hour away, Phuket was a convenient option for a young family like ours. As a first time mum, I considered this holiday as something of a test run, to see how our baby adjusted to traveling. While, he has traveled to Malaysia by road and Indonesia by ferry, this was his first plane ride. Like all first time experiences, this was overwhelming for him but he adjusted well and enjoyed himself tremendously ! I am so proud to have a little trouper who loves traveling just like his mommy :)
On the day of the flight, we packed early and left for the airport with plenty of time to spare. Since, this was a short flight of over an hour, we decided to take Air Asia . Unfortunately, the flight was delayed and when we did get on , it was extremely turbulent. Our little one howled inconsolably but thankfully, the fellow passengers were very helpful and understanding. Soon, we reached Phuket and were on our way to the resort.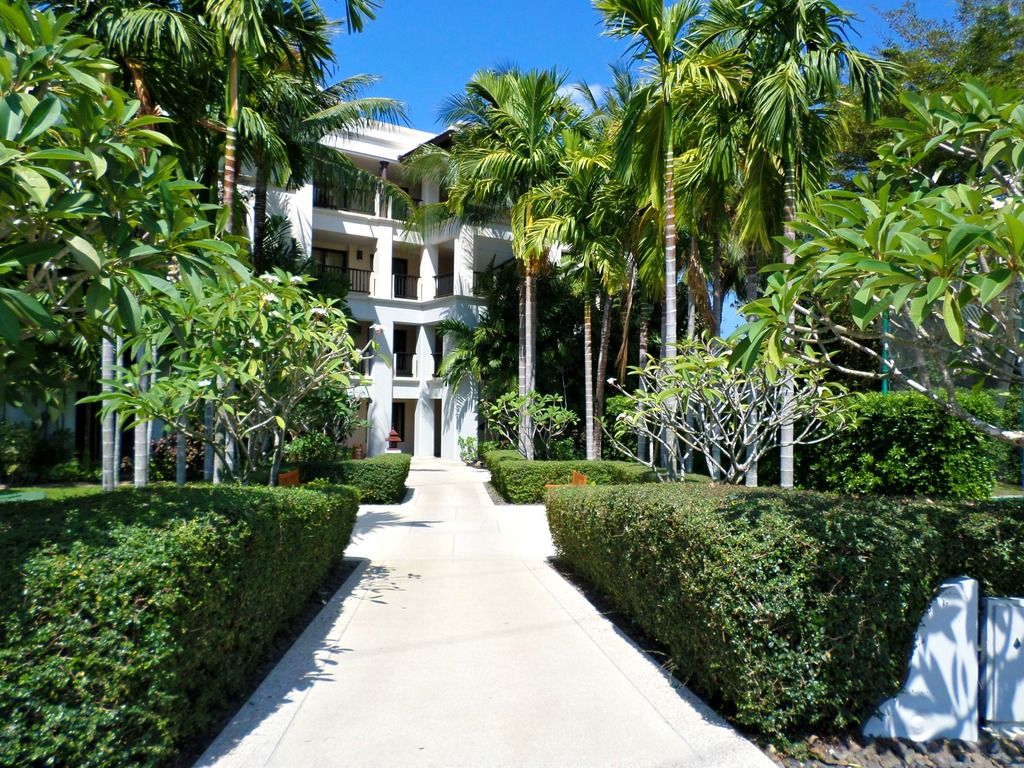 Walking to our room
After checking in, the little one and I went to the balcony to check out the view. We were surrounded by swaying coconut trees and lush tropical greenery. No beach though.. which wasn't a deal breaker as we live near a beach in Singapore anyways.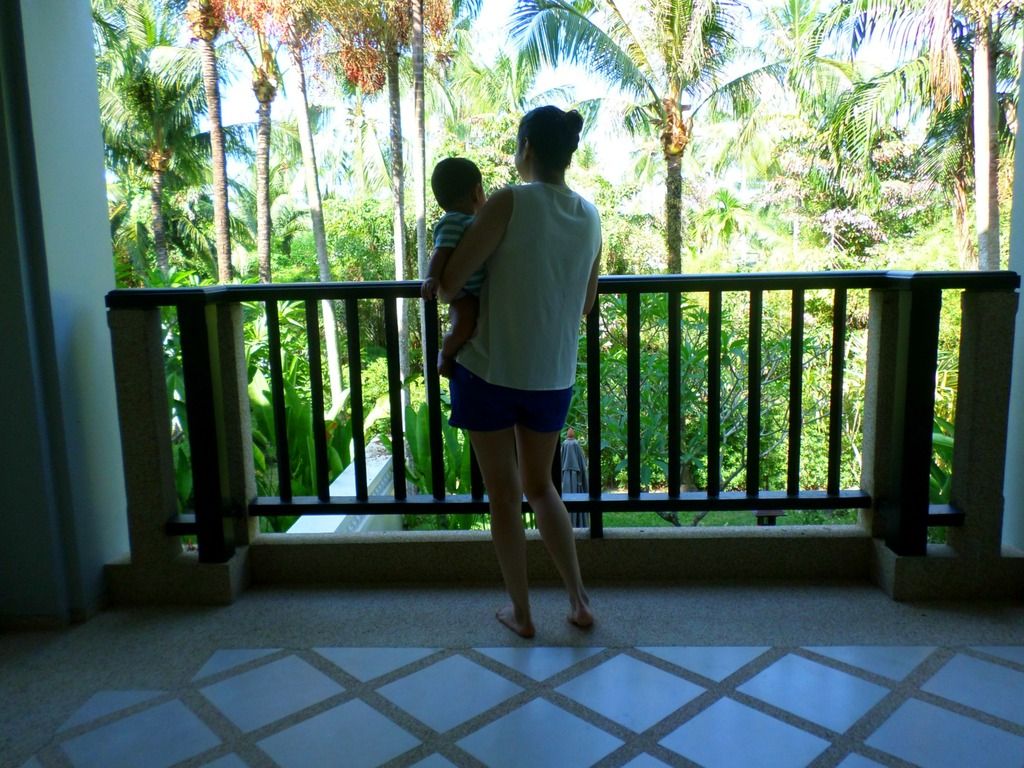 Look Mommy! Palm trees!
This property of Marriott has gurgling streams and backwaters which reminded me of Kerala. Mauve lotuses were in bloom as the tiny fountains sprinkled droplets of water. The area next to the backwater had lounge chairs where one could blissfully read a book or get a nice sun tan. This unorthodox view of Phuket was a refreshing change.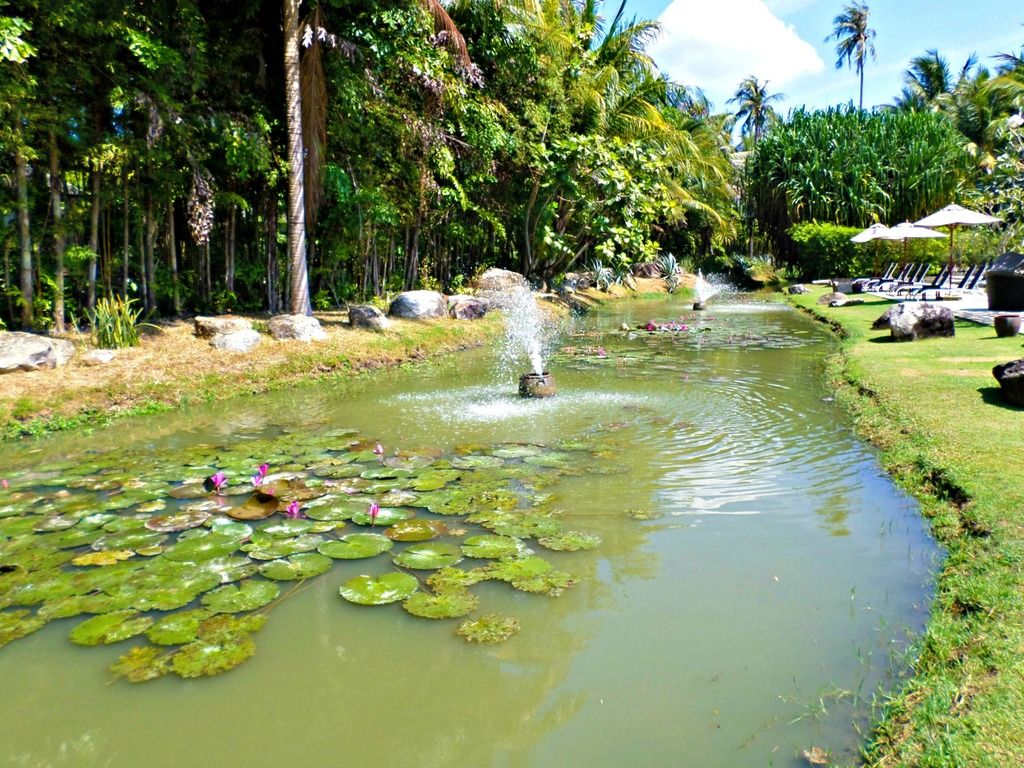 The backwater teaming with tropical fishes and blooming lotuses
Some of the rooms are located alongside the backwaters and could be reached by following the direction of the water. Hammocks were placed along the way . I love hammocks and could spend an entire afternoon on it with a book in hand. Seeing one, I instantly jumped on and almost fell over!
I could just curl up here and read a book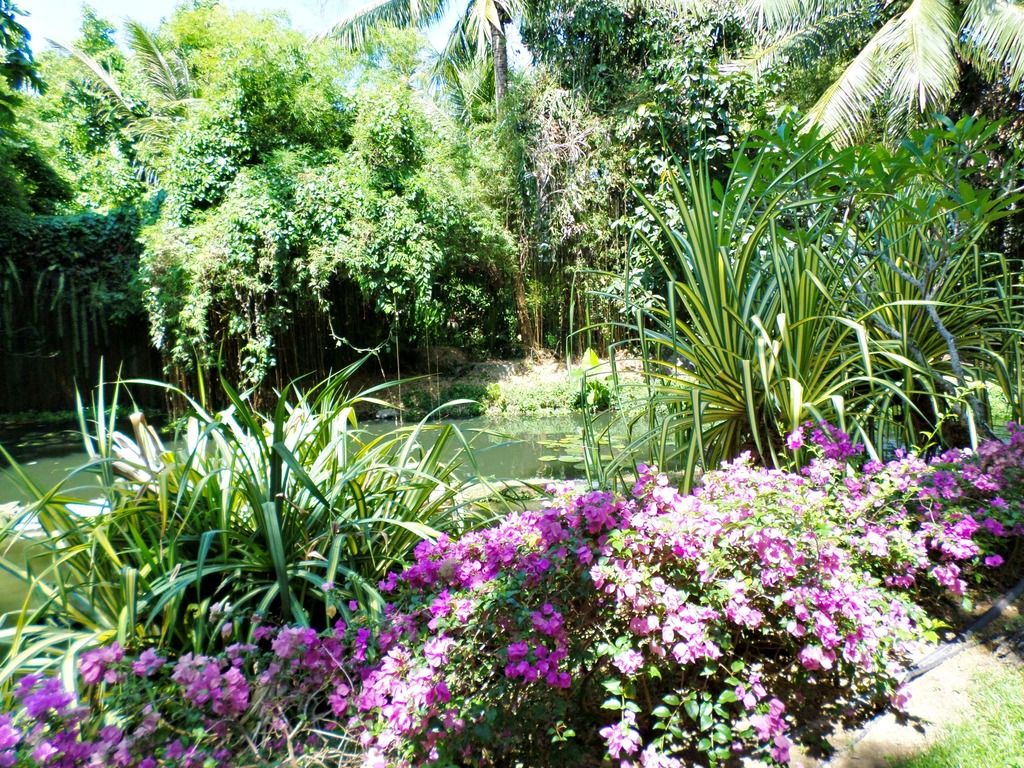 Tropical Paradise
And some more
As an ardent nature lover, nothing brings more happiness than seeing nature in full bloom. A myriad of colorful flowers bloomed all over and accentuated the feeling of being in a tropical paradise.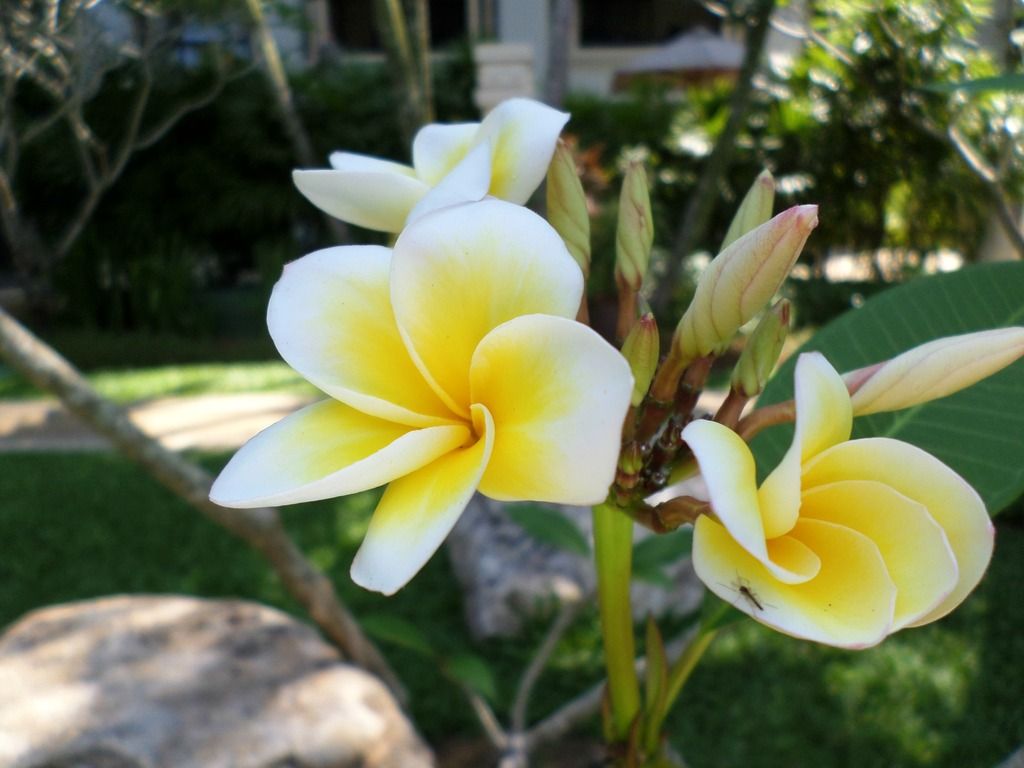 The heat in Phuket at this time of the year was unrelenting and we only ventured out during the evenings. While we did enjoy swimming , we mostly stayed indoors and watched movies India vs Australia match #hubbyisacricketfanatic.
Over the next few days, we relished piping hot Thai curries, watched the sunset over the horizon, drank a ton of lemon tea and felt rejuvenated.
The Teal structures near the pool
Marriott' Mai Khao beach resort was ideal for a short family getaway .The rooms were comfortable, room service was prompt and the pool was never very busy. Along with our little one we enjoyed splashing around and getting a nice tan :)
This was a short yet memorable family holiday. Definitely one of many more to come .
My world
Have a great Sunday everyone!
Marriott's Mai Khao Beach - Phuket
234 Moo 3, Mai Khao,
Talang,